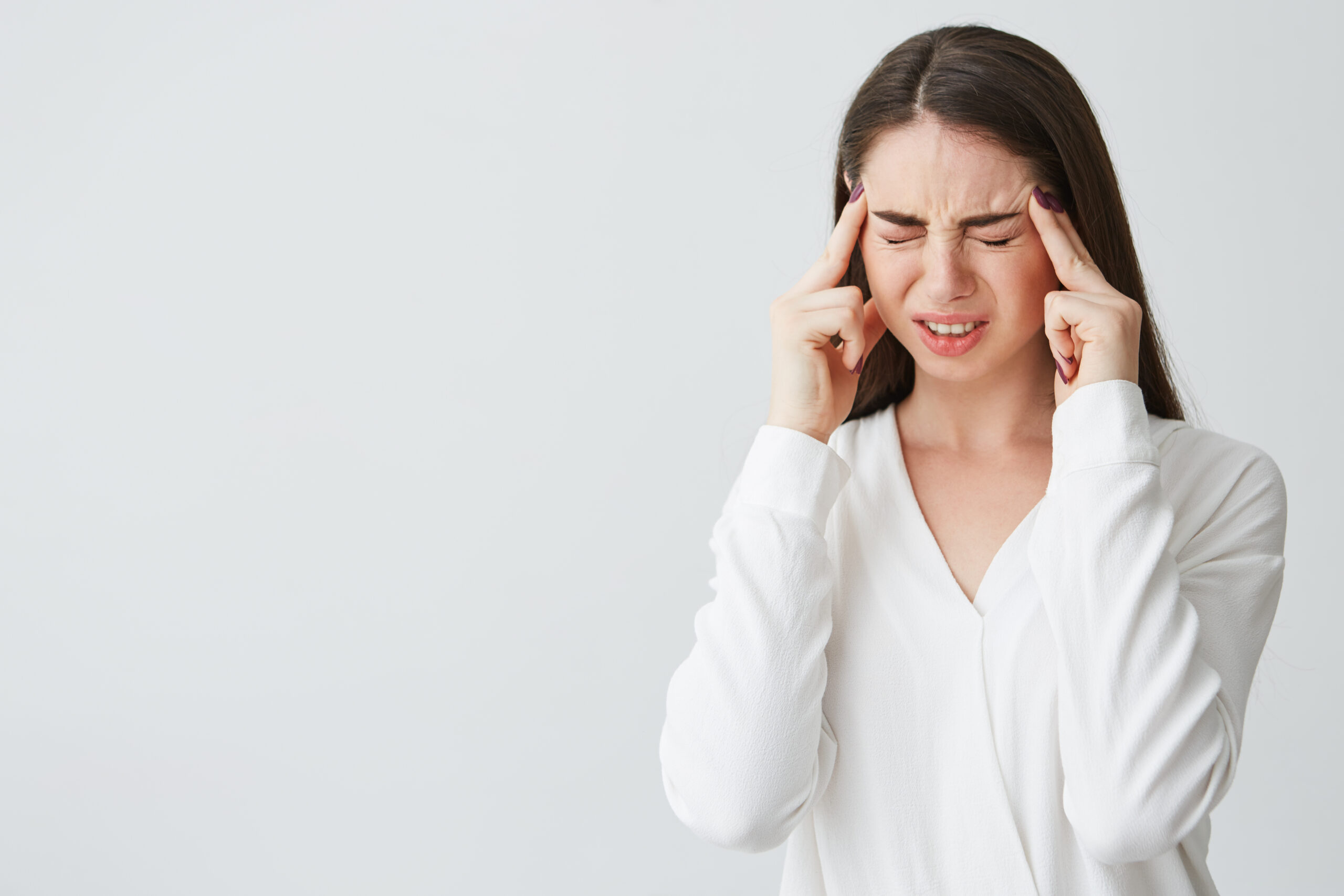 Have you ever canceled plans because of a debilitating migraine? Have you found yourself in a darkened room, praying for relief as a pulsating pain threatens to consume your senses? Do you long for a solution that can help manage your migraines better? If these questions echo your experience, understand that you are seen and heard. Most importantly, it would help if you always remembered that you're not alone. While migraines can indeed significantly impact the quality of life, there is hope in exploring alternative approaches, like calling a migraine chiropractor in Wichita. 
Migraines are more than just severe headaches. They can come with various symptoms, including nausea, sensitivity to light and sound, and visual disturbances known as aura. Despite their prevalence, the exact cause of migraines remains a mystery. However, some research suggests a possible connection between neurological health and the Upper Cervical spine—the area that Knee Chest Chiropractic focuses on.
To learn more about the connection between head and neck injuries and migraines and other headaches, download our complimentary e-book by clicking the image below.

Knee Chest Chiropractic for Migraine Relief
Knee Chest Chiropractic is a form of Upper Cervical Care, a specialized area of chiropractic that focuses on the alignment of the top two vertebrae in the spine—C1 (atlas) and C2 (axis). These two vertebrae are unique as they house and protect the brainstem, a critical area for relaying messages between the brain and body. Misalignments in this area can affect nerve communication, influencing various health conditions, including migraines.
In a Knee Chest Chiropractic adjustment, the patient kneels on a specially designed table, resting their chest on a supportive cushion. The chiropractor then applies a precise, gentle adjustment to the Upper Cervical area to correct misalignments. This correction aims to restore normal nerve function and promote the body's self-healing abilities, which could potentially reduce the frequency and intensity of migraines.
Imagine a life where migraines no longer dictate your schedule, where the fear of an impending attack doesn't overshadow your daily activities. With Knee Chest Chiropractic, this possibility can become a reality.
I'm In! How Can I Begin My Knee Chest Chiropractic Care Plan?
If you're considering this approach, a helpful first step would be to fill out our Contact Us page to request an appointment. This will help us schedule your appointment with Dr. Derek or Dr. Andrea Barrett. Both of our Upper Cervical Chiropractors who specialize in the Knee Chest Technique are committed to understanding your unique needs and working with you to develop a personalized care plan. The will perform physical assessments and run comprehensive scans of your cervical spine to gauge the severity of your atlas subluxation and determine how you can move forward.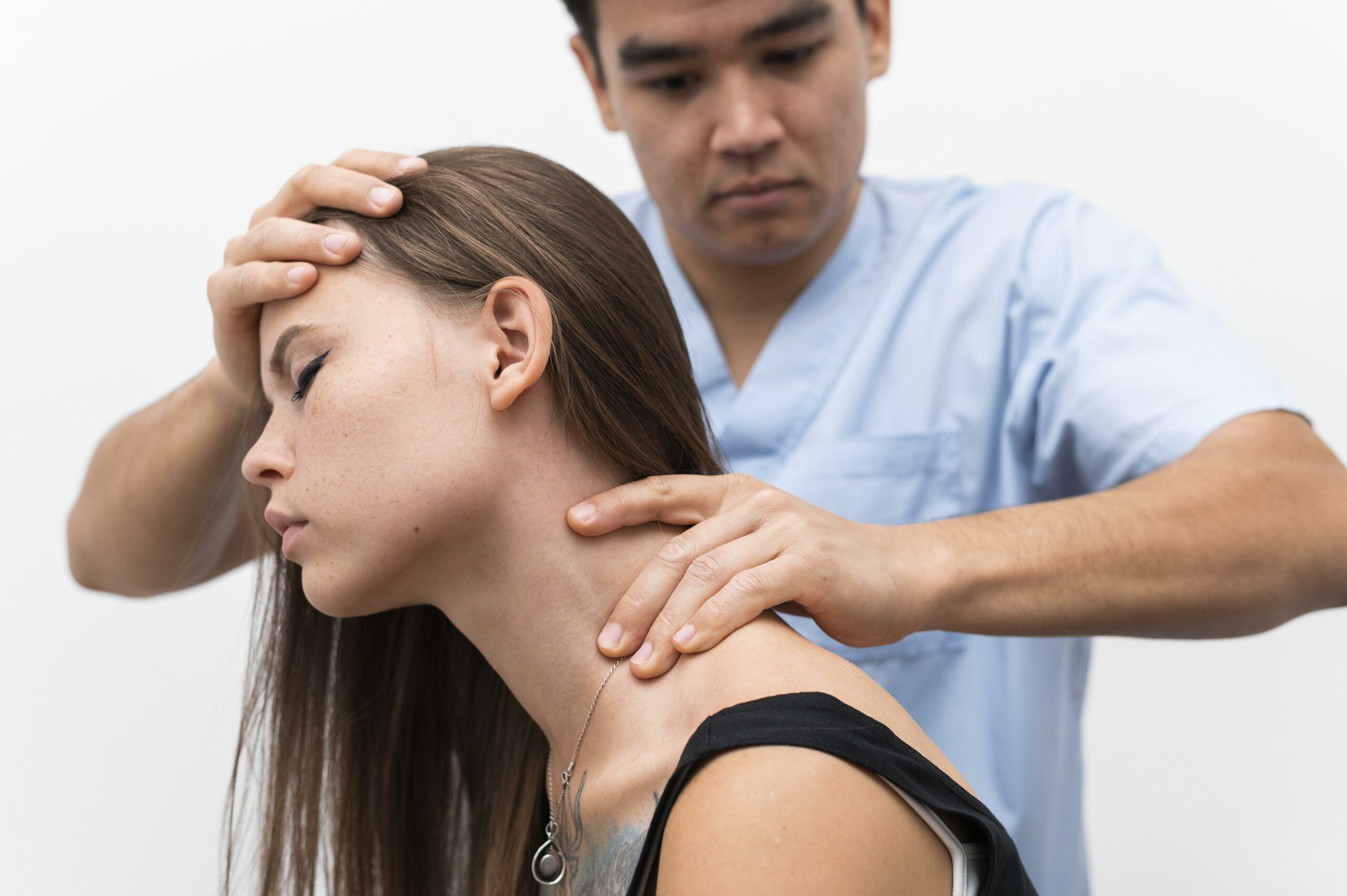 Gentle Adjustments Might Change Your Life for the Better: Call a
Migraine Chiropractor in Wichita
Remember, living with migraines doesn't mean living in perpetual fear of the next attack. It's time to take control and explore new possibilities for relief. By booking an appointment through our contact form, you're taking the first step towards managing your migraines more effectively.
With Knee Chest Chiropractic, the power to redefine your life away from migraines is in your hands. Don't let migraines rule your life—discover the potential of Upper Cervical Care today. There's a world of relief waiting for you. It all starts with one simple action: booking your appointment. Take that step now and embrace the opportunity to live a life with fewer migraines.
To schedule a consultation with The Barrett Chiropractic clinic, call 316-844-1351 or just click the button below.


If you are outside of the local area, you can find an Upper Cervical Doctor near you at www.uppercervicalawareness.com.