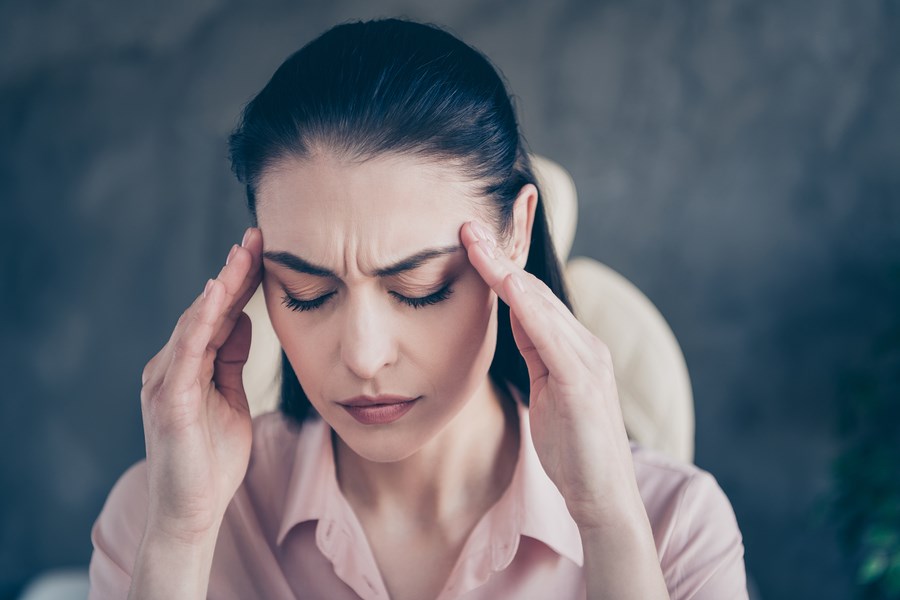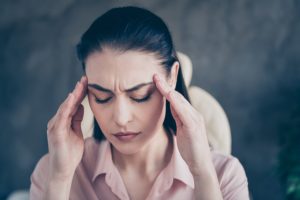 Some vertigo patients searching for vertigo relief in Wichita, Kansas are not successful in their hunt. It is regrettable, especially when chronic vertigo attacks often happen 15 times per month for some people.  
Vertigo is a common symptom. However, there are not many care options that promise long-lasting relief. Vertigo influences every aspect of an individual's life. It can hinder your work. It can also affect your daily routines. And finally, it can weigh down on your social, mental, and psychological health.
There is Hope 
Don't believe in the misconception that vertigo is just a normal part of aging. It's not true that there's nothing you can do about the symptoms or pains that come with your vertigo episodes. We're here to assure you that vertigo relief in Wichita is possible. You can have it. We have already helped hundreds of patients find long-term relief from vertigo.
Vertigo has two categories: peripheral vertigo and central vertigo. Both can give people a sensation of swaying, spinning, and tilting. They differ in some ways, but both have crucial links to the upper cervical spine.
Types of Vertigo
Peripheral vertigo comes from a problem in the inner ear, which causes impairment in spatial orientation and balance. 
Located in the upper cervical spine is the atlas (C1) bone. This bone is in the neck, at the base of the skull. It is also very close to the ears. The atlas has an essential connection with both ears. If the atlas bone is out of position, it disrupts the Eustachian tubes, the canal that drains excess fluid in the ears. A malfunction of the Eustachian tubes causes severe vertigo and other vestibular conditions.
To learn more about the connection between head and neck injuries and vertigo, download our complimentary e-book by clicking the image below.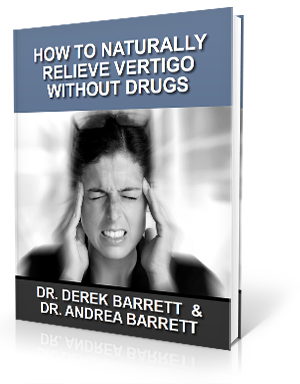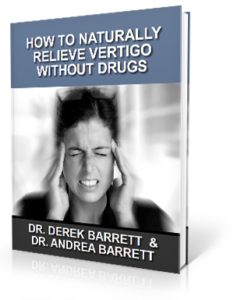 Central vertigo is a setback in the central nervous system. It leads to flawed sending and receiving of signals between the brain and the ear. 
The atlas (C1) surrounds the brainstem, the communication superhighway of the brain. Brainstem malfunction occurs due to the misalignment of the atlas bone in the upper cervical spine. Additionally, the cervical spine manages proper blood flow to the brain. Therefore, misalignments can minimize the flow of oxygen to the brain. Optimum performance of the central nervous system is consistent when the atlas aligns appropriately.
Getting Natural Relief from Vertigo In Five Steps
This guide can come in handy for people with vertigo. Are you on a personal quest to find a natural, safe, reliable, and long-term relief from your vertigo attacks? Here are five easy steps you should do:
Step #1: Get Upper Cervical Chiropractic Care
There are some cases where our patients say they have never heard of upper cervical chiropractic care. Hopefully, as you read this post, along with the rest of our blog posts, you will learn more about our practice. 
Upper cervical chiropractic care is a gentle, safe, and effective procedure that relieves vertigo and many other health problems through adjustments of the atlas. Various patients have already experienced long-term results from it.
Step #2: Schedule An Initial Visit To Barrett Chiropractic
The critical part is looking for a reliable upper cervical chiropractor near your area since there are only quite a few doctors who practice upper cervical chiropractic in Wichita, Kansas. You can accomplish this by calling our office at 316-844-1351, or filling out our online contact form. Please read some of our patient testimonials and reviews to help you decide if we are the right vertigo chiropractor for you.
Step #3: Enjoy A No-Obligation Consultation
Get your first no-obligation consultation to test the waters. This can also help you know if upper cervical chiropractic is the best relief option for your vertigo.
Here at Barrett Chiropractic in Wichita, Kansas, our patients are most welcome to have a free short consultation. They are also open to walk away if they do not like what they hear on their initial encounter with our chiropractors. You can give other care options a try. Fortunately, many patients realize the high potential and value of upper cervical chiropractic after just one consultation. 
Step #4: Know Your Patient History And Undergo Examinations
Atlas misalignment that causes vertigo may be due to a car accident, sporting injury, and even a simple slip and fall incident. Other reasons can include normal wear and tear due to poor posture. 
After the completion of your patient history, diagnostic imaging will follow. Upper cervical doctors will conduct X-rays and other modern imaging procedures for two primary reasons. First, the doctor makes sure that you did not sustain any severe damage in the neck or head, and to determine if you are safe to receive an upper cervical adjustment. 
Second, the doctor accurately measures the exact degree of misalignment. This step helps them create individually tailored adjustments for every patient for optimum results. 
Finally, you will undertake a physical examination right before your adjustments and right after every visit. The doctor will check various things, such as: 
Is your leg length balanced?

Are your hips and shoulders even?
Step #5: Receive Your Personalized Care Plan
It is finally the time that your adjustments will begin. Your first adjustment will be just the beginning of your journey towards long-lasting healing and recovery from vertigo and other related symptoms.
Depending on the degree of the misalignment and how long the atlas has been out of its proper position, your upper cervical chiropractor may ask for you to return for a follow-up realignment and check-up.
Some possible adjustments will be within a few days to a week. The more stable your realignments hold, the further you can spread out your future appointments.
Take a Step Today!
Vertigo can be a very debilitating illness, but thanks to upper cervical chiropractic, managing it effectively has been possible. Take your first step towards your healing and recovery with the help of Barrett Chiropractic.
To schedule a consultation with The Barrett Chiropractic clinic, call 316-844-1351 or just click the button below.


If you are outside of the local area, you can find an Upper Cervical Doctor near you at www.uppercervicalawareness.com.