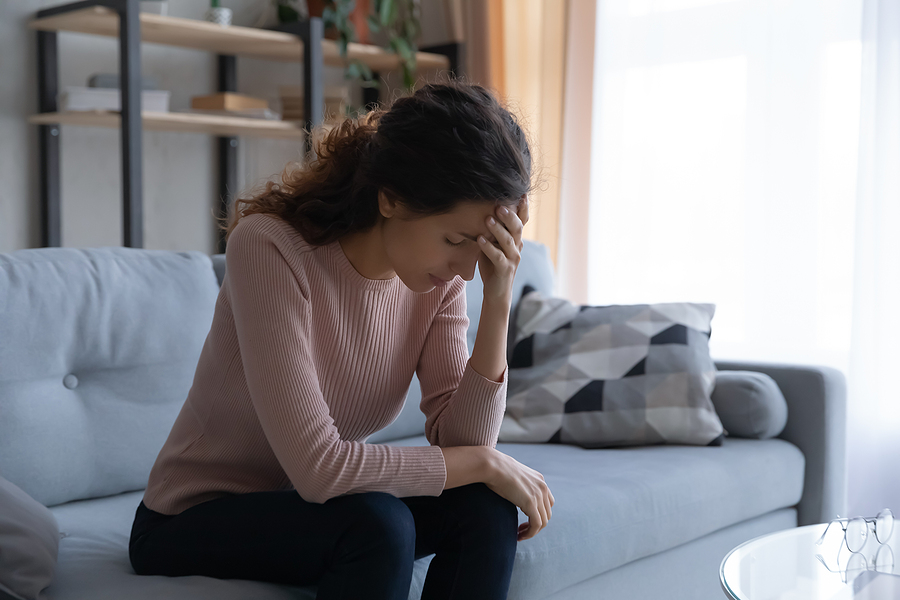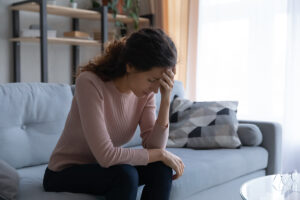 If you're one of the four million Americans living with fibromyalgia, then you know that this chronic health condition can be incredibly debilitating. Not only does fibromyalgia cause widespread pain and fatigue, but it can also exacerbate other health conditions and vice versa. 
This article will look at five health conditions that commonly occur alongside fibromyalgia and worsen your symptoms. We hope to provide you with ample information to pursue significant fibromyalgia relief in Wichita so you can identify what other conditions you need to address to ease your symptoms.
#1. Migraines
Patients who are experiencing severe fibromyalgia symptoms are susceptible to chronic migraines. Experts believe that these two conditions share a common mechanism. Sadly, for the patient, when these two health concerns occur at the same time, they can heavily impact your quality of life. 
You might need to anticipate that there are events you will miss, trips canceled, or plans that change at the last minute. Expect a long list of symptoms, such as vomiting, nausea, vertigo, widespread pain, difficulty concentrating or remembering things, and sleeping problems.
You can ask your healthcare and wellness professional about natural remedies for migraine attacks. We encourage you to go to explore both conventional and natural sources of migraine relief. This way you can maximize your chances of recovering and avoiding worse flare-ups. 
If you have been experiencing migraines with fibromyalgia attacks, bring it up during your consultation with your doctor. This will help your physician determine what other things you might need to experience fibromyalgia relief in Wichita.
#2. Obesity
Patients who experience widespread pain due to fibromyalgia may live sedentary lives for fear of experiencing more pain. Unfortunately, this decision can trigger stress and anxiety, prompting binge eating and poor diet, pushing your weight to unhealthy levels. Obese fibromyalgia patients are also at a higher risk because the add-on fat layers can lead to increased fatigue. In addition, studies note that obesity can result in greater pain sensitivity, reduced flexibility, poor quality sleep, and increased sleep disruptions.
#3. Irritable Bowel Syndrome
Up to 70 percent of patients diagnosed with fibromyalgia suffer from IBS symptoms. The symptoms of these two conditions often overlap with each other. IBS triggers various digestive health issues, including diarrhea, constipation, stomach ache, and bloating. Fibromyalgia and IBS can either flare up simultaneously or at different times.
#4. General Anxiety Disorder
Over 19% of American adults experience anxiety, equivalent to nearly 50 million people. People who suffer from anxiety often experience other health conditions, including fibromyalgia. It's a two-way street for these two conditions; fibromyalgia contributes to anxiety and vice versa. 
Fibromyalgia brings anxiety to a person who fears the pain it usually brings. Pain, fatigue, tingling, and other fibromyalgia symptoms are also often a consequence of panic attacks. The chronic pain felt by fibromyalgia also affects their life, such as their jobs, relationships, and social life, and can disrupt a person's daily routine, leading to anxiety.
Anxiety can also trigger a neurotransmitter response that can increase nerve firing or inflammation in your body. Experts are also looking at stress from anxiety that can damage the body and eventually lead to fibromyalgia.
Anxiety attacks can set you back the same way fibromyalgia does. Thankfully, you can explore relaxation techniques to manage your attacks and see what works best for you. Options like breathwork exercises, meditation, yoga, aromatherapy, and a healthy diet free from alcohol and caffeine may help.
#5. Depression
Just like anxiety, a fibromyalgia diagnosis may cause depression. This can get triggered by a loss of interest in activities, including socializing, especially during fibromyalgia flare-ups. Some may also get triggered by changes in their weight, feeling worthless or guilty, and low energy levels.
Depression episodes can last for several days during a fibromyalgia attack. Talk to a healthcare professional about care options if you have been experiencing depression and fibromyalgia. It will also help to have a confidant you can talk to about your condition. In addition, look for a fibromyalgia patient support group. You can ask your doctors for recommendations on where to look. That way, you don't have to feel alone in dealing with this condition.
How To Get Long-term

Fibromyalgia Relief in Wichita
There are different ways to get fibromyalgia relief in Wichita. However, knowing what works for you may need trial and error. Some patients find relief in medications, albeit short-term. It helps them address the most acute pain and discomfort instantly. Muscle strengthening and stress management techniques work for others too. Others claim that having a healthy sleeping habit helps reduce their fibromyalgia symptoms.
But one long-term care we recommend is upper cervical chiropractic care. This care can significantly supplement your fibromyalgia care efforts as it helps with pain, swelling, and stiffness. This technique can also help with chronic fatigue associated with fibromyalgia.
Upper Cervical Chiropractic Care For Fibromyalgia
Any physical or psychological stress usually triggers fibromyalgia. Trauma and injury can also contribute to its development. For example, an injury or trauma close to the neck or head can make your upper cervical bones shift out of alignment leading to the onset of fibromyalgia symptoms.
When your upper cervical bones are misaligned, it can also put excessive pressure on the brainstem. Eventually, it will malfunction and send distorted signals to and from the brain and body. As a result, your brain might perceive a light tap or touch as extremely painful. You might also detect or feel pain that is not usually painful or not even there.
To help correct this misalignment, call us at Barrett Chiropractic at 316-844-1351 to set your appointment. You can reach us for your questions through our online contact form should you find it more convenient. Dr. Barrett and the rest of our team will help you achieve your health goals with gentle and precise C1 and C2 bone adjustments.
To schedule a consultation with The Barrett Chiropractic clinic, call 316-844-1351 or just click the button below.


If you are outside of the local area, you can find an Upper Cervical Doctor near you at www.uppercervicalawareness.com.